Validation Rules

About Validation Rules
Validation Rules allow Registration Authority managers to set business rules for metadata within their Registration Authority. Registry administrators to set registry-wide rules for content.

Validation Rules can be used to specify mandatory fields, uniqueness of fields, length of fields and formats of names.

How to Create Validation Rules for a Registration Authority

1. Go to the Registration Authority page

2. Go to

and select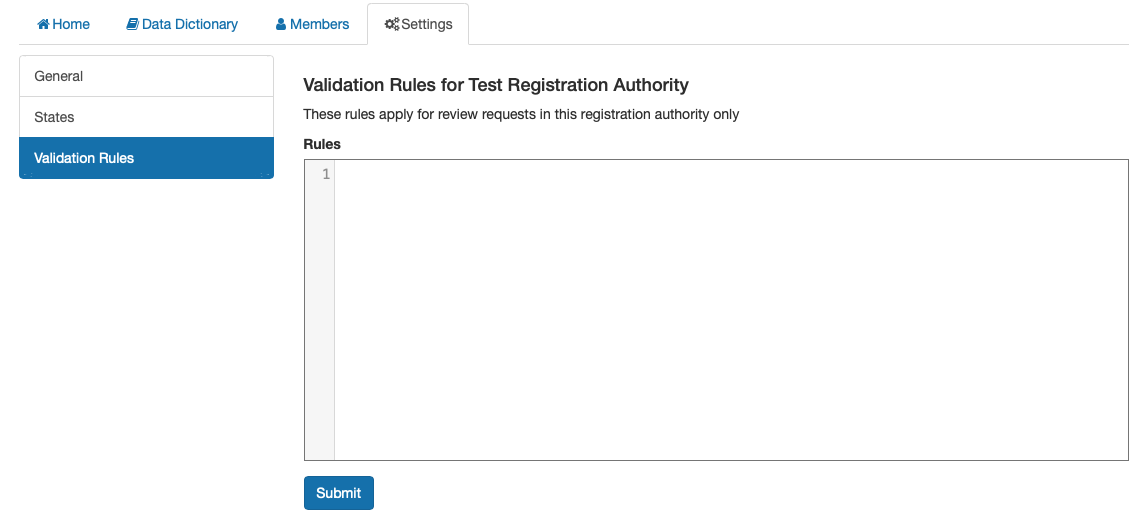 3. Enter in the required Validation rules. To learn how to write Validation Rules, check out our help page
here
.